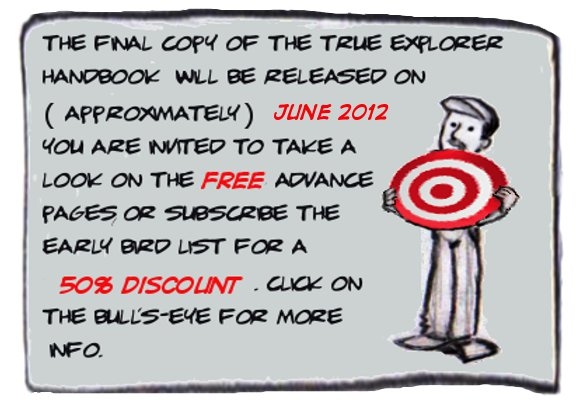 -----------------------------

No subscriptions are required (although gracefully welcomed) to join our group of friends. All you need to do is pay a visit once in a while. Critics are considered, but suggestions are printed, framed and hanged on our walls.


---
Get your FREE GUIDE to stop avoiding your Boredom and learning to take lots of benefits from facing it.

Who's this?

Gustavo (gustrafo) is a frugal, nerdish, experienced researcher at your service, always nosing around science, life, history and healthy cooking.
Ex-nomad -now a happy family man-, he has been currently working on a wilder mangrove island for 15 years now, and counting. Founder and editor of Frugal Science, he writes about the lessons learned (and surprises found) when he started to face his own boredom. If you want to read the whole story,
click here.
Also a farmer and a graphic artisan, He is very interested in how this newly access to infinite information is affecting people lives, and his in particular. He draws and writes just to relief some of this fact's insidious effect. Contact him
by mail, or on Facebook, Twitter. You can watch his graphics on Flicker .
---
No registration required (although gracefully welcome). Soon to come your FREE GUIDE to unlock your inner creativity coming from facing your Boredom.

Customize your own MOTIVATIONAL MUG here. Make your favorite guru be your personal every day trainer.

---
jkoivklmv kopfe 0pplp`l ko00'v pp'p¡pv kpv kjuijiuvnjkoivklmv kopfe 0pplp`l ko00'v pp'p¡pv kpv kjuijiuvnjkoivklmv kopfe 0pplp`l ko00'v pp'p¡pv kpv kjuijiuvnjkoivklmv k

opfe 0pplp

`l ko00'v pp'p¡pv kpv kjuijiuvkkkkckcnccciuiui mkmod kjoifdwo jfcoecpewlp`kjijd lokkkv

jkoivklmv kopfe 0pplp`l ko00'v pp'p¡pv kpv kjuijiuvnjkoivklmv kopfe 0pplp`l ko00'v pp'p¡pv kpv kjuijiuvnjkoivklmv kopfe 0pplp`l ko00'v pp'p¡pv kpv kjuijiuvnjkoivklmv k

opfe 0pplp

`l ko00'v pp'p¡pv kpv kjuijiuvkkkkckcnccciuiui mkmod kjoifdwo jfcoecpewlp`kjijd cijijihkiokc okokokfr lokokokokrtlvp lkok0t lkokkce lkoklokkkv

jkoivklmv kopfe 0pplp`l ko00'v pp'p¡pv kpv kjuijiuvnjkoivklmv kopfe 0pplp`l ko00'v pp'p¡pv kpv kjuijiuvnjkoivklmv kopfe 0pplp`l ko00'v pp'p¡pv kpv kjuijiuvnjkoivklmv k

opfe 0pplp

`l ko00'v pp'p¡pv kpv kjuijiuvkokorpnjkoivklmv kopfe 0pplp`l ko00'v pp'p¡pv kpv kjuijiuvr lokkkv

jkoivklmv kopfe 0pplp`l ko00'v pp'p¡pv kpv kjuijiuvnjkoivklmv kopfe 0pplp`l ko00'v pp'p¡pv kpv kjuijiuvnjkoivklmv kopfe 0pplp`l ko00'v pp'p¡pv kpv kjuijiuvnjkoivklmv k

opfe 0pplp

`l ko00'v pp'p¡pv kpv kjuijiuvkkkkckcnccciuiui mkmod kjoifdwo jfcoecpewlp`kjijd cijiokorpnjkoivklmv kopfe 0pplp`l ko00'v pp'p¡pv kpv kjuijiuvr lokkkv