I'm very happy to accept a Versatile Blogger Award from writer, psychic and friend Lisa Marie Selow from Punk Rock Psychic. You might know her already or remember her article posted here in Frugal Science about Meditation.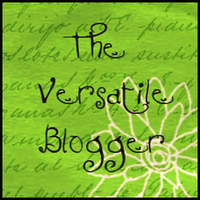 By the way, Lisa is currently working on her book which, judging by her unique writing style –mysterious and energetic- it is very likely that is going to be a blast.
Now, back to the Versatile Blogger Award, there are some few rules that you should follow, I you decide to accept it:
1. Thank the person who awarded it to you, by linking back to them in your post.
2. Share 7 things about yourself in your blog post.
3. Pass this award along to 15 recently discovered blogs (contact the owners to let them know too!)
I am passing the Versatile Blogger Award to some of my favorite blogs (My 7 personal things will follow) I recommend that you check them out. (They are in no particular order).
RBs Keys to Home Based Success
Now, here are my 7 things:
I am an oceanographer.
I usually post my articles –and probably comment about yours-, through the internet, from a very distant and rather wilder island (equatorial Pacific) far away from civilization. I have been working here for more than 15 years.
English is not my native language. Although I speak English fluently, I do have a funny accent (I will record a video some day so you'll laugh a bit).
I never took a lesson on drawing and, although I have been doing my cartoons since childhood, I just recently discovered I needed to publish them –that's what I do in Frugal Science.com.
I care about environment (I am specialized in mangrove ecosystems)
I help aquaculture farms to raise their production by including environment friendly practices in their production system.
Before taking this job, I spent five years travelling a lot by free, attending seminars about climate change (I was usually invited to give a speech or so) until I got sick about the Climate Change Debate (really, I don't like to read or hear a word of the subject).